ITALIAN WELLNESS SPA QC NY TO OPEN ON GOVERNORS ISLAND WHERE THE CITY GOES TO SPA; COMING SUMMER 2021
Over 5 years of planning, building, and restoration, QC NY Spa; from the QC Terme Spas & Resorts empire in Italy is set to open this Summer, 2021. An opening date will be announced soon.
Just minutes from the bustle of Manhattan via ferry, visitors will immediately find themselves transported to an enchanting oasis complete with gorgeous grounds, outdoor thermal pools featuring unprecedented views of Manhattan, relaxation rooms, saunas, and other incredible wellness water experiences. In addition to all the spa amenities, guests will have the option to purchase massages, Italian bites and alcoholic beverages while they relax, revive, and restore.
QC Terme Spas and Resorts was established in 1982 in Italy by two brothers, Saverio and Andrea Quadrio Curzio. Ultimately, it was their vision and roots in construction that enabled them to expertly innovate and develop the global brand, which are incredible destinations that people come from around the world to experience.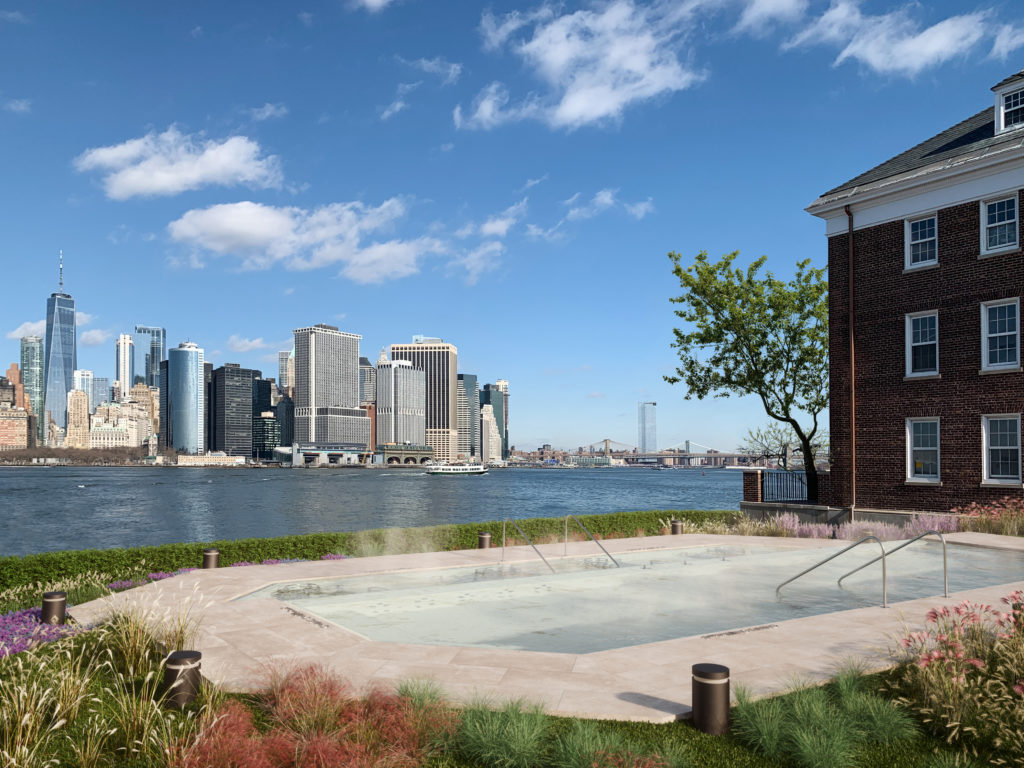 Much of QC Terme is influenced by and rooted in history and culture. Ancient Roman Baths were places of wellness, pleasure, gathering, and relaxation. There, the thermal waters would offer physical wellness and spiritual rejuvenation. Their spas have upheld these traditions and philosophies, with unique nods to the local history throughout each of their locations in Italy and France: Milan, Rome, Bormio, San Pellegrino, Torino, Dolomiti, Pre Saint Didier, Chamonix, and Monte Bianco. On average, European patrons spend 8 hours at the spas – a true testament to the spa's ability to allow people to slow down, and get lost in the experience.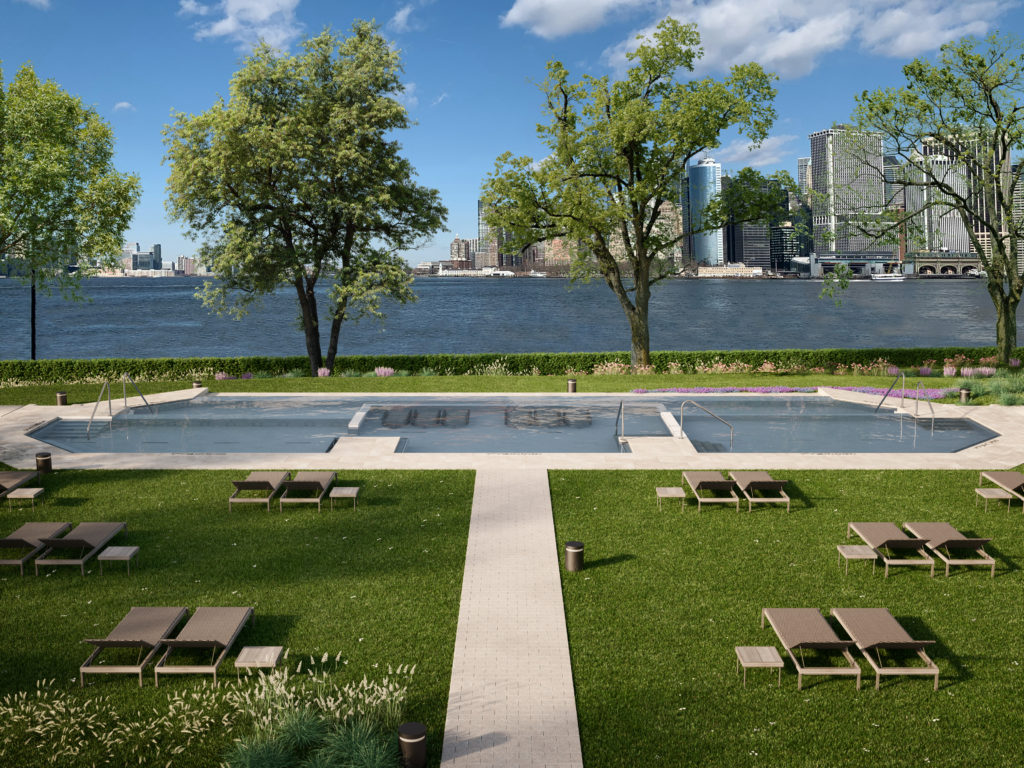 QC NY marks the first QC Terme location to open in the United States, with more to come. Fittingly, the day spa is situated across three historic Army Barrack buildings on the island, which have been refurbished and preserved to maintain the rich history of the local property while bringing it new life.
"QC NY is the escape and pampering that New Yorkers have been waiting for. After years of planning, restoration, and building, we are so proud to bring this enchanting oasis to the city," says Janine DiGioacchino, CEO of QC US, "We truly believe this opening couldn't come at a better time. Now, more than ever, we all need and deserve mental and physical self-care and our guests can fully relax and restore."
Francesco Varni, QC Group CEO continues "We are thrilled to see the New York vision come to light since we signed our lease four years ago with Governors Island. New York is the first QC Spa to open outside of Europe, and we are delighted to bring the quality and integrity of our spas to North America. We have plans to expand the QC Spa experience not only in North America, but Worldwide."
This investment of over 50 million dollars comes at a crucial time when the city is eager to reenergize.
Day Passes will include access to the entire spa and all amenities for the entire day. The only exclusions are food, drink, and massage services, which can be booked by appointment. Tickets will be available online and at the door In the coming weeks.